Be in to win an Instax share package from Fujifilm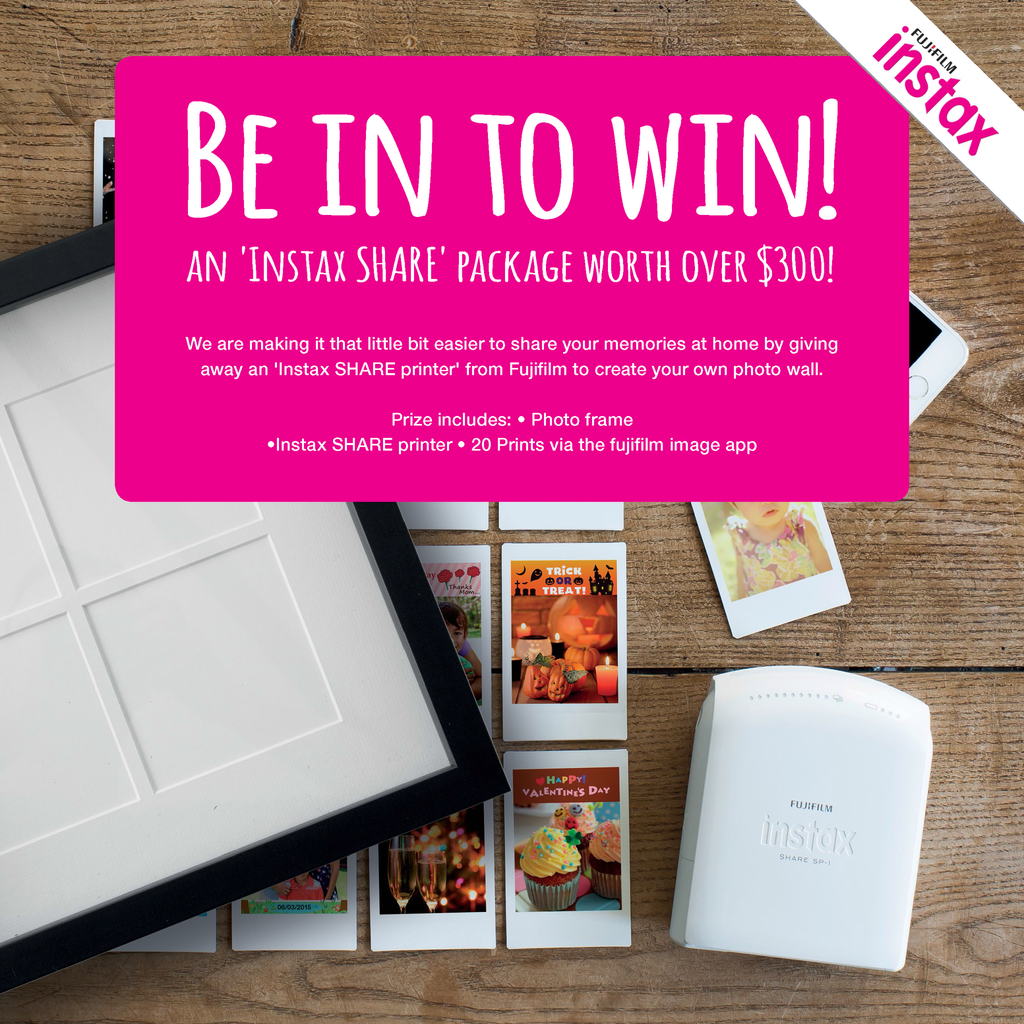 All those who follow us on Facebook were given the opportunity to win a FUJIFILM Instax Share package worth over $300!
Our lucky winner is Harley Jen Taylor!
Visit Renovate Magazine's Facebook page to look at our other competitions!
Competition closed.
All information is believed to be true at time of publishing and is subject to change.