A Fresh Update for a 1920s Kitchen in Ngaio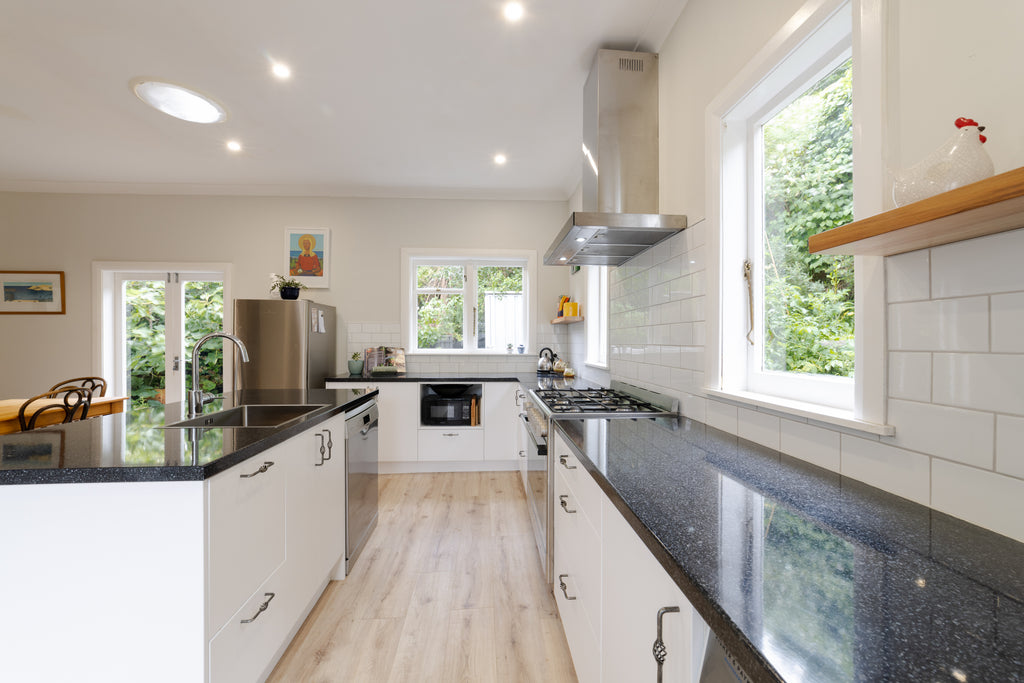 Before the owner of this 1920s Ngaio villa decided to change it up, the kitchen was dated, cluttered, and needed a drastic improvement. Since she enjoyed spending so much time in her kitchen, the homeowner reached out to Refresh Renovations to give the space an update.
Wellington Renovation Consultant Mark Morrison delivered fantastic results that left the homeowner with a beautiful new kitchen that now had ample storage and plenty of workspace. Reconfiguring the layout used the space in a smart way and allowed the kitchen and the eat-in dining area to coexist while still maintaining their defined areas. 
See the full renovation here.
Renovate Magazine