A Minimalist's Dream Kitchen in Waiwhetu, Wellington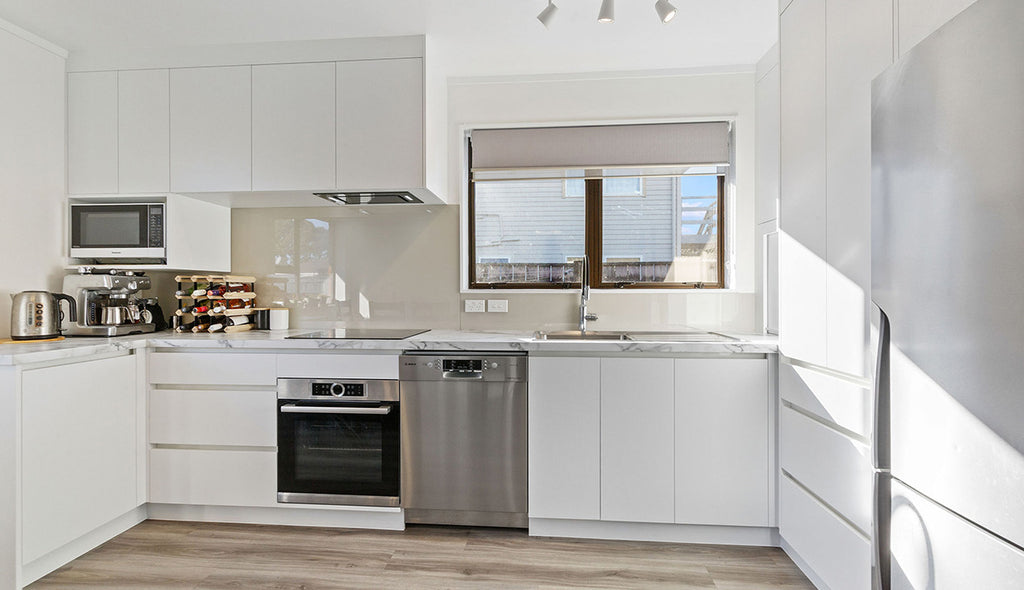 This 80s Lower Hutt bungalow needed a kitchen upgrade. To undertake the project, the homeowner got in touch with Refresh Renovations. Focusing on maximising the use of space with a minimalist design, local Renovation Consultant Lia Boersma got stuck into the revitalisation. 
The previously outdated kitchen now sports a contemporary look with concealed storage, including a hidden toastie press compartment, floating microwave shelf, and tiered swivelling shelves. Other notable features include the handless cabinetry, marble benchtops, and light colour scheme, which contribute to establishing a sleek, more spacious appearance.
See the full renovation here.
Renovate Magazine