Once a garage, now a stylish two-bed flat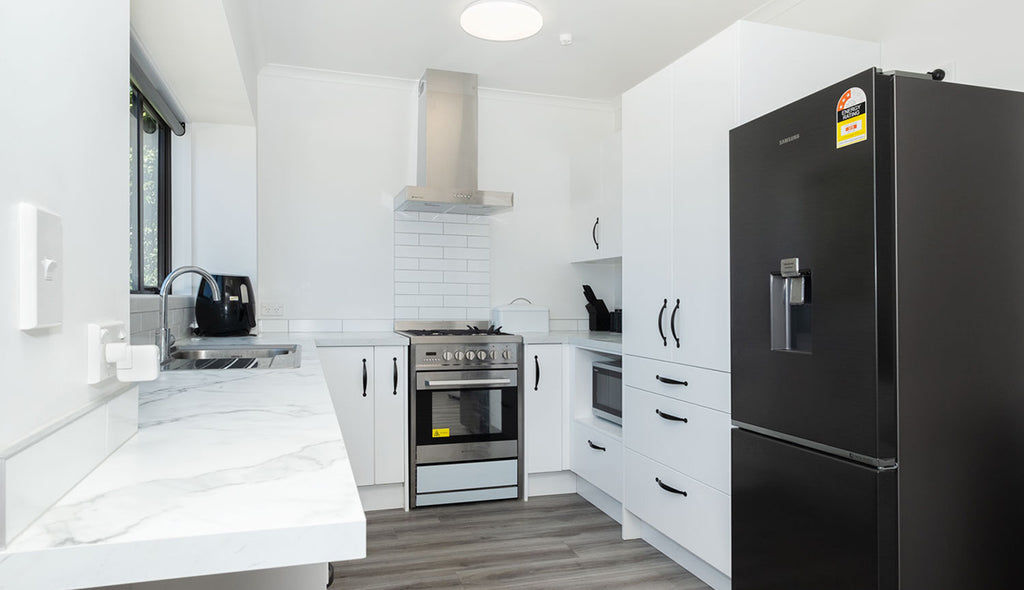 This Palmerston North homeowner reached out to Refresh Renovations to convert her underutilised garage into a two-bed rental unit. Renovation Consultant Wayne Gordon got to work bringing in architectural engineers, glaziers, plumbers and more. 
In a short four-month period, this space went from an underutilised double garage to a stylish and welcoming two-bed flat. Unexpectedly luxurious details, including marbled countertops and plush carpeting, together with a monochromatic colour palette, have created a high-end rental space that should guarantee a good return on investment. 
See the full renovation
here
.
Renovate Magazine