Renovating a Converted Warehouse Apartment in Perth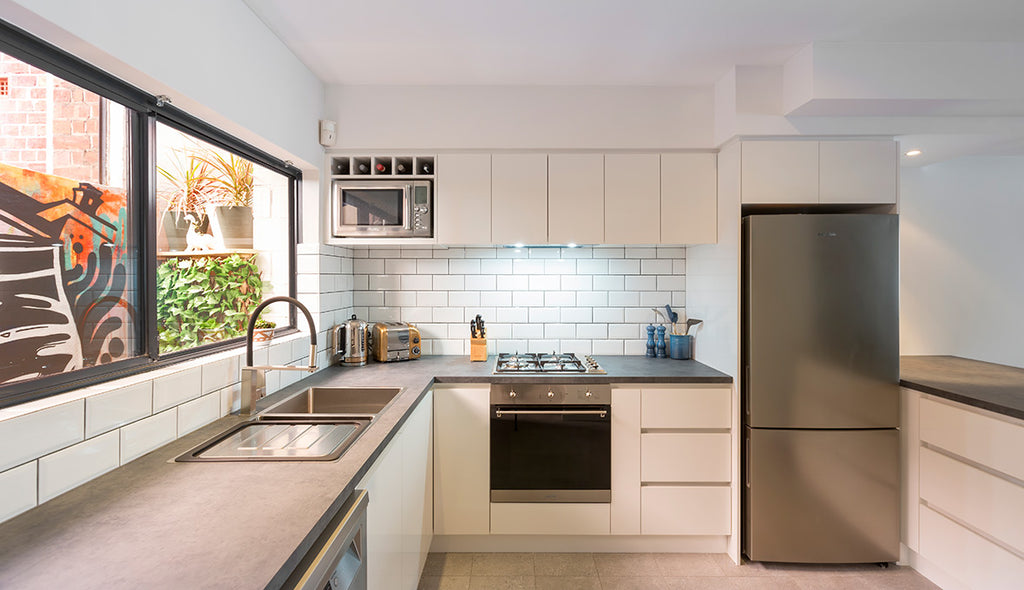 This inner-city apartment had previously been part of a boot factory. And as with most warehouse conversions, the apartment that was established had a fantastic industrial look, but its interiors eventually dated over the years. 
The owners reached out to Jason Zielinski from Refresh Renovations to explore their opportunities for renovating. They'd initially considered updating the kitchen alone. However, after looking at the possibilities available, they decided to renovate the powder room, laundry room, and lounge too. 
Results of the renovation reveal a contemporary design with hints of industrial style still carried through, all wrapped up in a neutral colour scheme. It's a stunning transformation that's improved the apartment's functionality and completely changed its atmosphere.
See the full renovation
here.
Renovate Magazine