Transforming an outdated bathroom into a luxurious retreat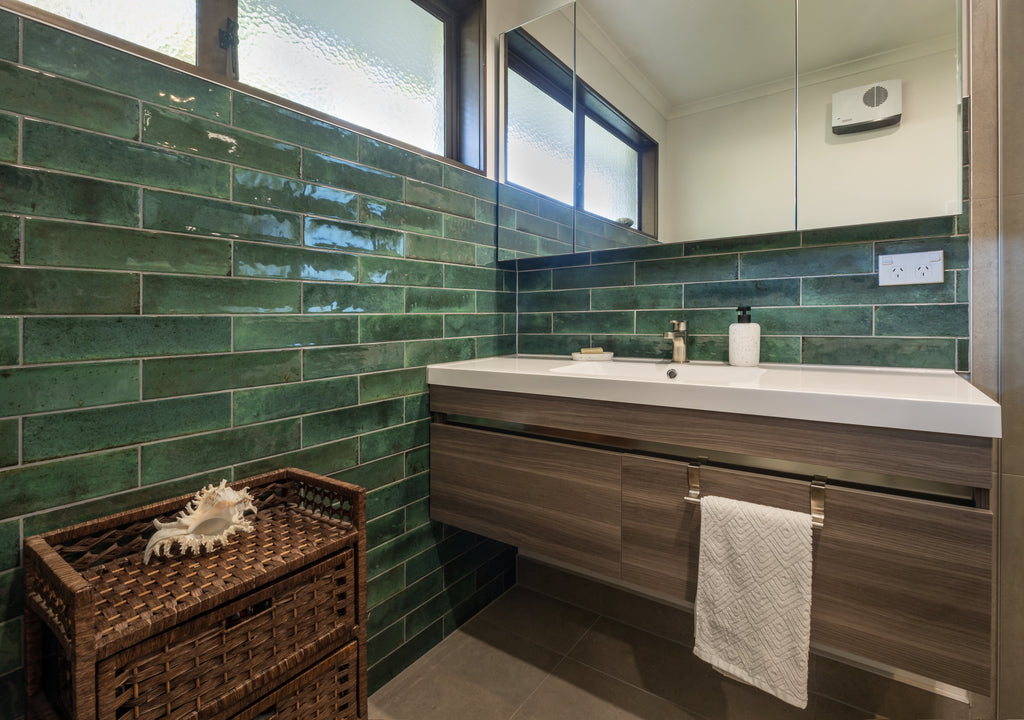 This bathroom was looking tired and old-fashioned, with many of the features originating from when the house was built in the 1980s. Wayne Gordon from Refresh Renovations was tasked with bringing the homeowner's vision of a practical and modern bathroom to life.
Emerald green tiling works with walnut coloured cabinetry to create a sense of calm and tranquility. A toilet/bidet has been installed, the bath replaced with a large walk-in shower, and the layout adjusted to make the most of the natural light. Removing the bath has also made room for shelving and a heated towel rail.
See the full renovation here.
Renovate Magazine