Transforming an overgrown garden into an exciting space for the whole family to enjoy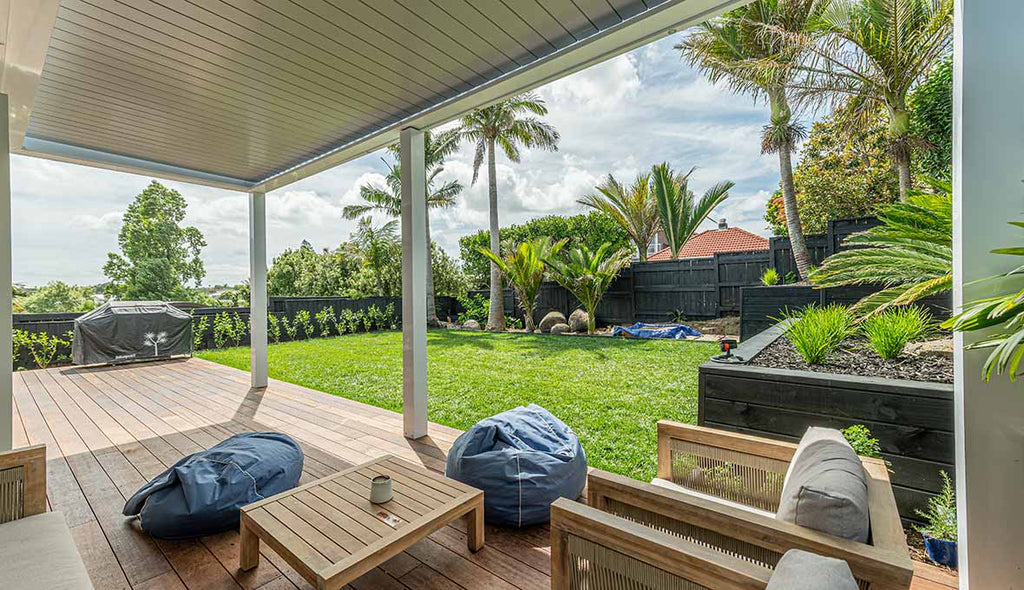 The garden of this Remuera villa had plenty of potential but overgrown plants and a large hump were taking up most of the space. Zones Landscaping Consultant Kate Ryan was tasked with creating a spacious and modern outdoor living area that both children and adults could enjoy. 
Removing the overgrowth has opened up stunning views and leveling off the lawn has created plenty of room for children to play. The sleek, modern Kwila decking provides the perfect place to entertain, while a louvre with automatic rain sensor means the garden can be enjoyed in all weather.
See the full landscape project
here.
Renovate Magazine