Best sellers from Flux Boutique!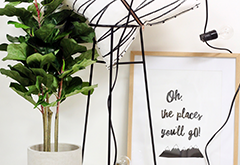 We are giving all our Facebook followers the opportunity to win best sellers from Flux Boutique worth over $440! 
Flux Boutique have an amazing selection of homeware goods that will have your home looking on-trend and modern.
Visit Renovate Magazine's Facebook page to enter!
All information is believed to be true at time of publishing and is subject to change.