A Modernised Kitchen and Fresh Floors in Yokine, Perth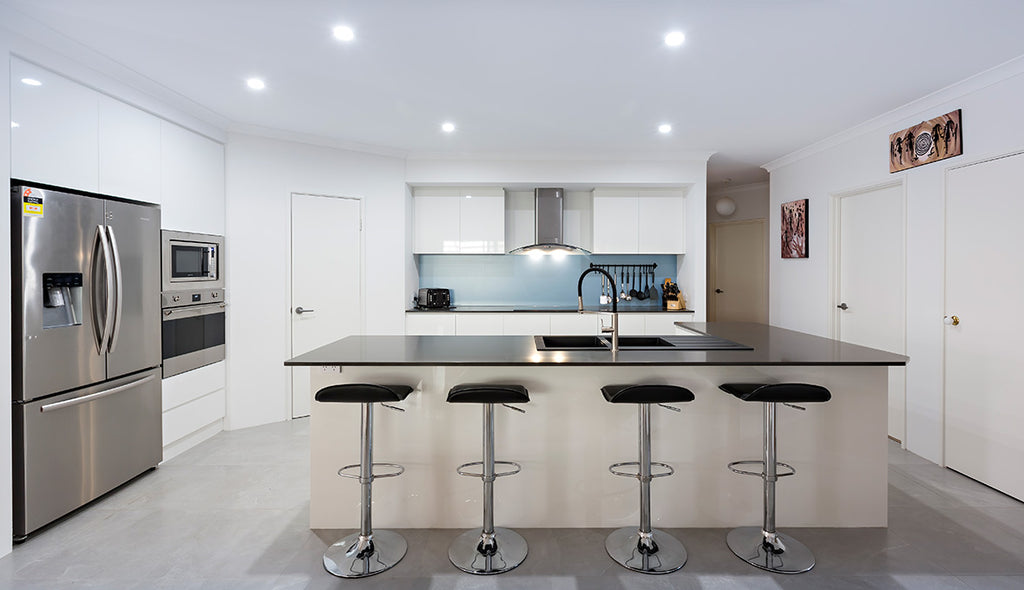 The owners of this home were keen to renovate their dated, impractically designed kitchen and to upgrade the flooring throughout the main living areas. For professional assistance with the entire process, they reached out to local Renovation Consultants Jason and Michelle Zielinski, who made the project a stress-free experience with stunning results. 
The new flooring seamlessly fits into the home's interiors, making for an ultra-modern appearance. But while this extensive upgrade had a significant impact, it was the kitchen's renovation that made the biggest difference of all. The renewed kitchen looks nothing like it previously had, featuring an improved layout with ample storage space and a clean, minimalist design. 
See the full renovation
here
.
Renovate Magazine