Renewing a 1980s Home with Urban Style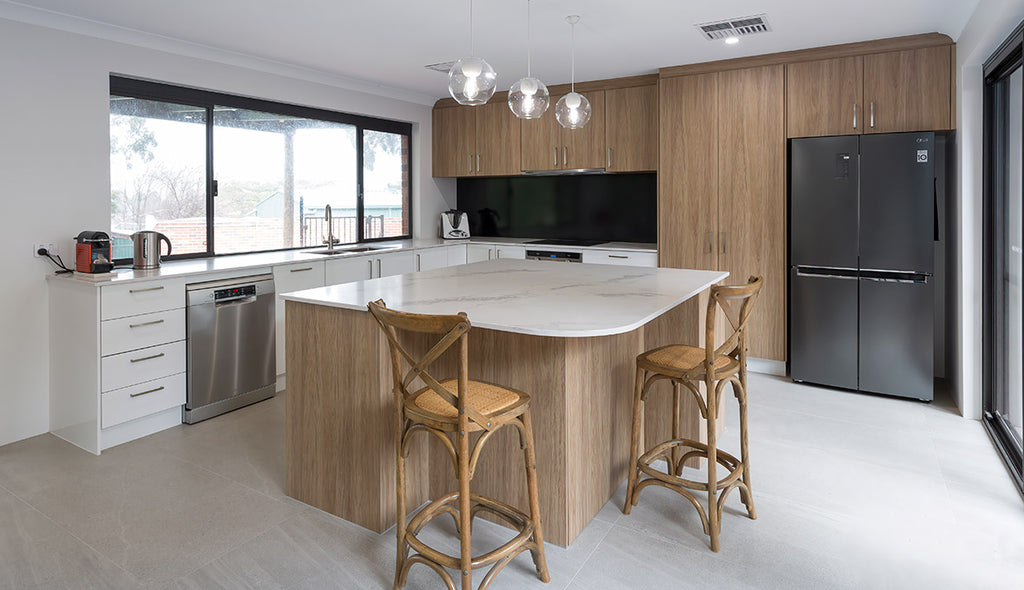 Open-plan living was the primary goal for these Walliston homeowners, who approached local Renovation Consultant Jason Zielinski to lead their dream home renovation.
It took five quick months to have this extensive project completed, and the results are stunning. The 1980s home has been transformed with a structural reconfiguration to allow for an open-plan living area and a more spacious atmosphere. 
The urban kitchen is notably striking and features exposed timber cabinets, a white stone benchtop, and large grey floor tiles. But there's more to this newly contemporary home than the renovated kitchen. See the full renovation
here.
Renovate Magazine