Inner-City Tranquility in Freemans Bay, Auckland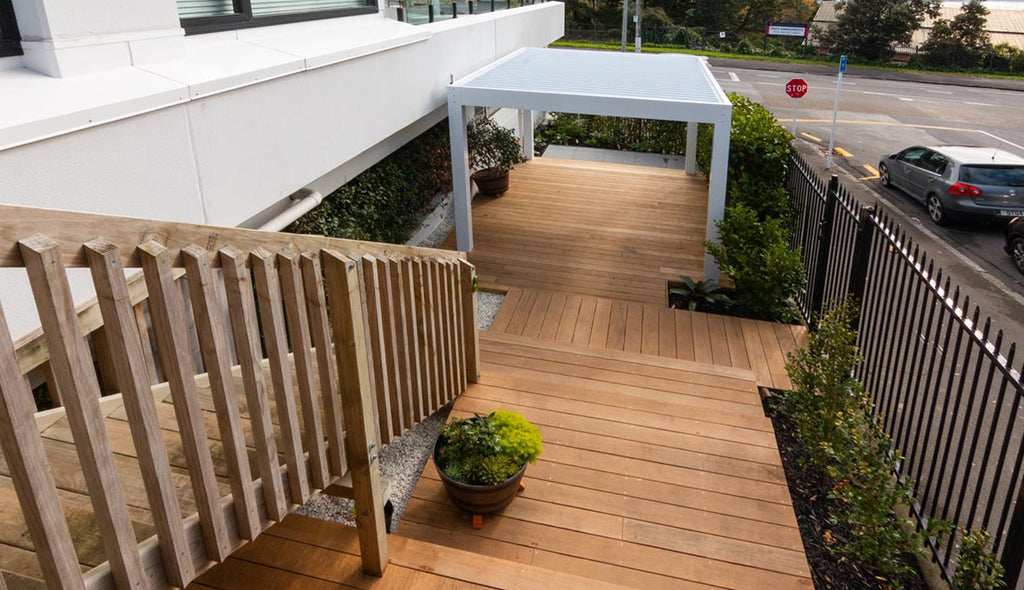 Outdoor space in the city can be hard to come by, so this homeowner decided to make the most of hers with a modern inner-city landscape transformation.
Being street-level can feel like you're on display. However, with lush privacy hedging now surrounding the property, the main area of the deck is private, and the louvre overhead creates a sophisticated spot to entertain. 
At night, the garden lights create an inviting ambience and have been used to highlight the artwork Helen chose. And to complete the landscape, tropical planting ties the outdoor area together, creating an elegant space for relaxing.
See the full project here
Renovate Magazine