Modern Use of Colour to Upgrade 1970s Home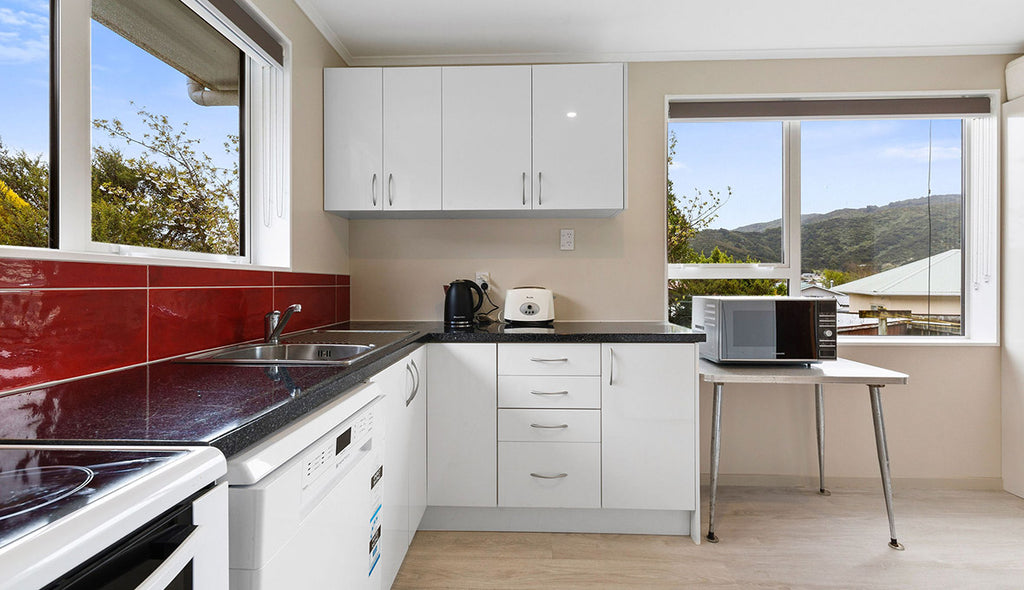 Renovation Consultant Lia Boersma managed this extensive renovation, which used bold colours to make each room stand out. Having initially reached out to Refresh Renovations to address their asbestos ceilings, the owners of this Wainuiomata home wanted to modernise its interior at the same time. 
Fresh paint, vivid tile splashbacks, and new flooring have given this 1970s home an updated look and, with ceilings safely replaced, a space the owners can feel comfortable in again. The roof was also replaced, thereby adding market value to the property since a new roof is one of the most attractive home improvements to potential buyers.  
See the full renovation
here.
Renovate Magazine