A Creative Studio Space and Tranquil Modern Bathrooms in Mulgrave, Melbourne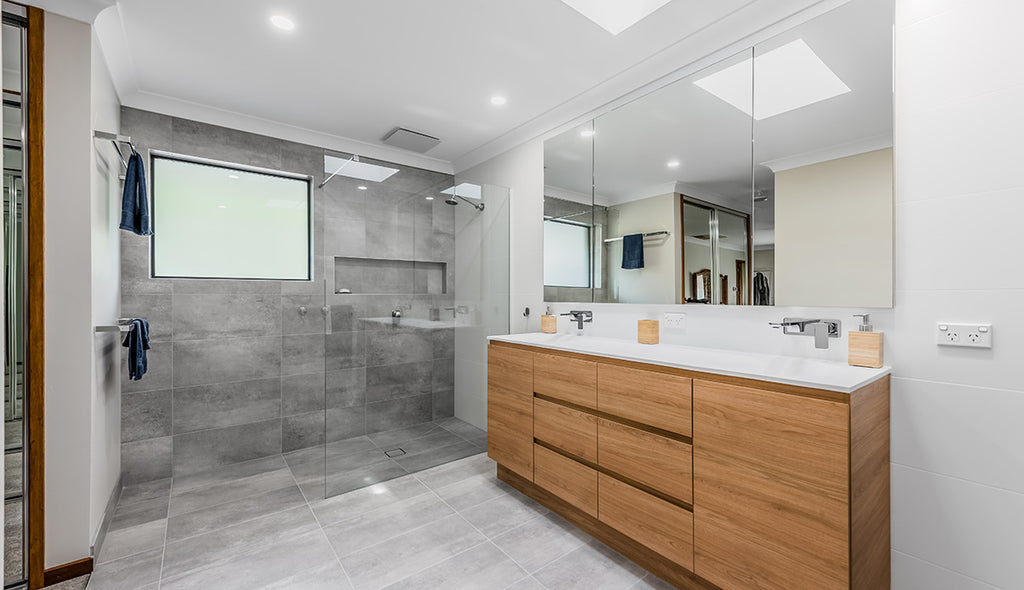 Renovation Consultant Paul Cree led this transformative renovation, establishing a creative studio extension and upgrading two bathrooms with contemporary style.
Both bathrooms use sharp lines and a neutral palette to create a tranquil, modern design. The statement mirrors make the spaces feel larger, and the natural wood vanities bring warmth to the palette. The designs are all pulled together by striking tiled feature walls and stunning walk-in showers.
As for the studio extension, custom-built storage runs the length of the room (perfect for organising supplies) while a skylight illuminates the space with natural light. Altogether, this Refresh Renovations project is the perfect blend of practicality and elegance. 
Renovate Magazine