A Renovated Bungalow in Karori, Wellington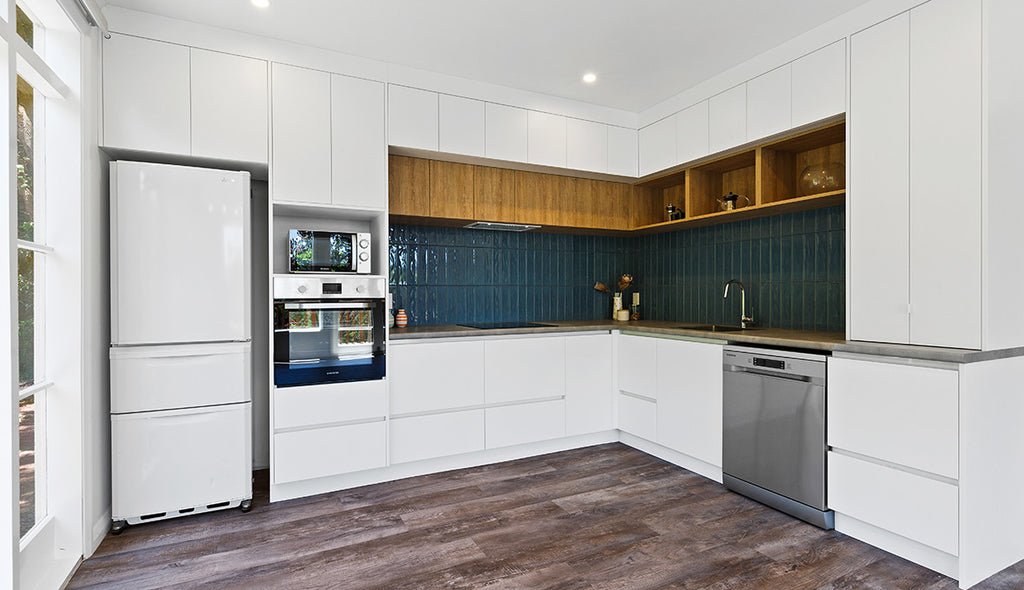 The owners of this 1950s bungalow got in touch with Refresh Renovations to give their property's kitchen, bathroom, and lounge a much-needed update. Working with local Renovation Consultant Lia Boersma, they certainly accomplished what they set out to achieve.
Thoughtful design is evident in every corner of the bungalow. In the kitchen, textured teal tiles catch the sun and mimic the sea, while exposed timber cabinets pair perfectly to create an oceanic colour palette.
The bathroom continues these stylistic statements, which provide a pop of colour to the space. Completed with crisp white walls and new flooring throughout, this bungalow has received a fantastic upgrade that isn't without character. 
See the full renovation here.
Renovate Magazine