Additional Benefits of Impact-Resistant Windows and Doors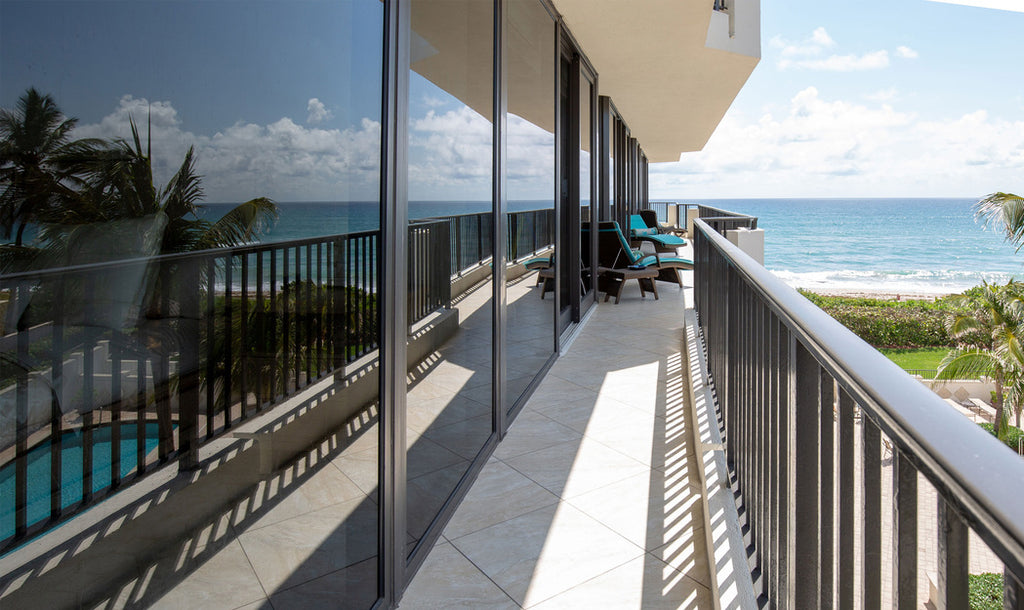 Written by: The Replacement Company
In recent years, we have seen a substantial increase in activity during the Atlantic Hurricane Season. Additionally, research shows that the intensity of the storms themselves has also increased. In the past week alone, powerful storms and high rain volumes have affected Brazil, Spain and the Atlantic. 
For these reasons, Impact-Resistant windows and doors have become a popular choice for homeowners in coastal environments. What many may not realize is that these products offer more than just storm protection. Impact-resistant windows and doors provide protection from intruders, UV Rays and can also effectively reduce noise. 
Due to the nature of the laminated glass used in impact-resistant products, should someone try to break in through impact glass, it would be extremely difficult to do. The sacrificial piece of glass may shatter, but the vinyl inner layer will not allow penetration into the home under-tested pressure conditions. The Broward County Sheriff's Department shared a video and photo in 2013 that showed security footage and the aftermath of would-be robbers kicking and shooting nine times at an impact-resistant sliding glass door and being unsuccessful in entering the home. The suspects left empty-handed. This could help to protect not just your home and belongings, but also your family. 
Protection from UV rays is not just beneficial to humans, but it can be beneficial to your home as well. There are two main reasons: to help reduce heat transfer as well as protect your home and furnishings from fading. Items like furniture, photos and even hardwood floors that are in range of your windows and doors can suffer from fading due to harsh UV rays penetrating your windows. However, many features, some optional, in impact-resistant glass help to diffuse UV rays that help reduce heat transfer and fading. The reduction of heat transfer can also make impact-resistant windows and doors more energy-efficient than standard products.  
Impact Windows and Doors can be used in replacement of shutters and plywood - providing passive protection during hurricanes and storms. They also help to reduce noise, helping you to get a good night's sleep, whatever the weather. 
There are many reasons a homeowner may be interested in upgrading to impact-resistant windows and doors. Since a commonly used nickname for these products is 'hurricane' windows and doors, the most common reason is for storm protection. However, it's important to consider all of these additional benefits that can also help protect and beautify your home against unique challenges you may face. 
For additional information on impact-resistant windows and doors, visit The Replacement Company. 
Renovate Magazine

doors, glass, house protection, hurricane resistant doors, hurricane resistant glass, hurricane resistant windows, impact resistant, impact resistant doors, impact resistant windows, impact-resitant windows, renovate magazine, safe doors, safe glass, safe windows, storm resistant glass, The Replacement company, UV protection doors, UV protection glass, UV protection windows, windows