Greek island odyssey: Steal their style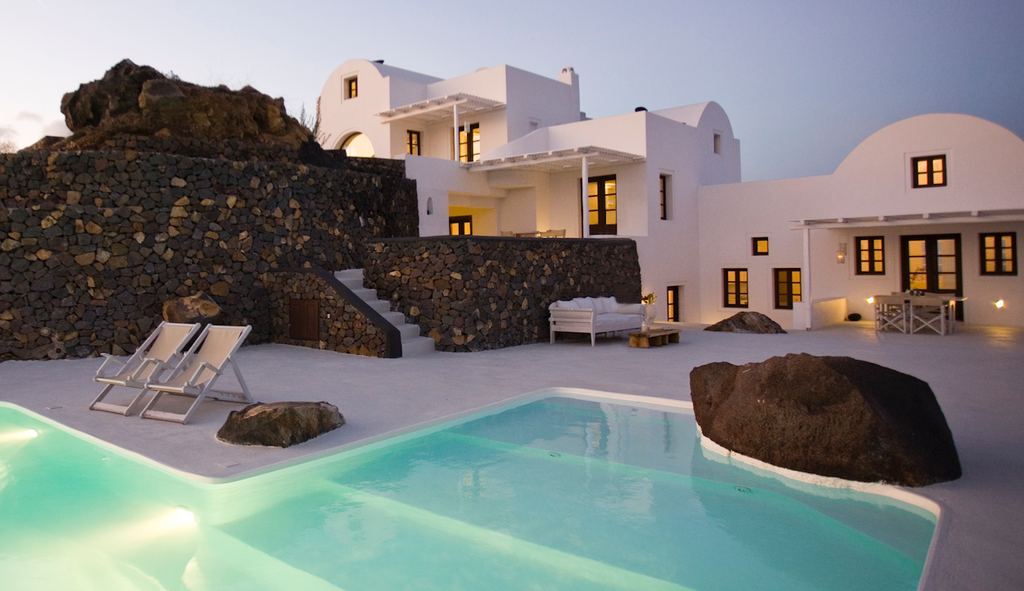 WRITTEN BY Amber Wijnstok
No one can deny the captivating Greek Islands with whitewashed wall cliff sides, blue domed ceilings and surreal sunsets. Foreign architecture and exotic interiors are forever inspiring renovators, despite the distance between area codes. Get inspired by the Cycladic characteristics for your home renovation a little further away from the cliffs of Santorini.
1 / LIVING While most Cycladic homes are perched on steep cliff sides like little white grapes (originally built high to defend against piracy), the same summery feel of freedom can be achieved with terraces and curved details in your own home. Think rounded windows and smoothed internal archways. If you're just wanting to add a hint of Mediterranean style, an easy and low cost addition would be quaint and pretty external window shutters.

2 / BATHROOM Bathrooms are where we see the minimal effect in play. These wet areas are spare but luxurious, by decluttering this area the small space doesn't feel small anymore, merely practical. Smoothed edges, pebbled flooring and marble touches help soothe the senses, as the art of embracing natural elements encourage the Cycladic style of building for the environment.
3 / BEDROOM The locals keep this space, like all others, simple. Built in beds take advantage of sea views and an all-white palette ensures a serene sleeping space. By combining gentle curves with a contemporary aesthetic recreating this effect in the bedroom is as easy as it looks. Keep things all the same tone colour-wise and open up the space with a terrace or private deck add-on, and if that's not feasible, large white or light wooden framed windows. Varying levels with small steps create a diversity between the sleeping areas and functional sections in Cycladic rooms, so embrace any levels you have in your home and consider filling odd spaces with a daybed or window seat.
4 / EXTERIOR Materials used are slightly different to your average brick-and-tile home with stucco, wood, and occasionally stone being used. These thick-walled spaces are painted white to reduce the sun absorption during hot summer months. Interestingly, it was a Greek prime minister who in 1936 ordered that the Cyclades islands be painted in blue and white to symbolize the 'white wave foams' of the Aegean Sea and the blue of the Greek sky. It's easy and affordable to recreate this look by painting your exteriors white and saving that striking blue tone for the front door, and in an ideal world - a bright blue pool to top it all off.
IMAGERY Aenaon Villas
Editor Renovate