How to Keep Calm and Carry on During Your Renovation -- Tips from an Architect Who Has Seen It All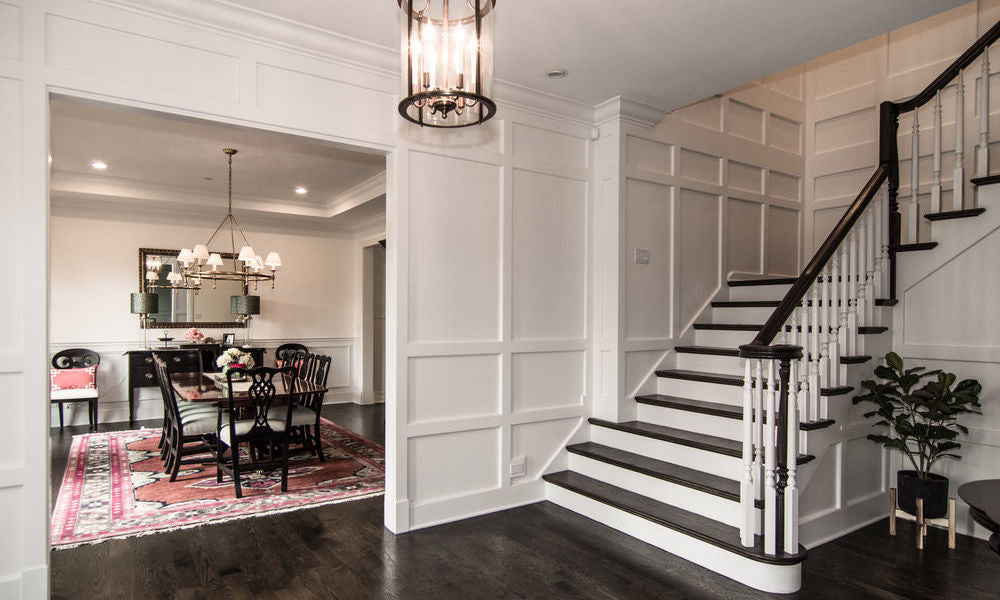 Major remodels come once, maybe twice, over the course of a 40-year marriage. And, over the course of my more than 20-year career, I've only once seen a few couples stay completely calm during the entire process. Their secret: they weren't obsessed with the outcome, just as long as it was better than what they currently had.
The rest of us, though, have a vision for what we want in a new addition, remodel or renovation. In my case, my wife and I designed our current home. She also has an architectural degree and would occasionally ask me, "Why can't you be like other husbands and not have an opinion?" 
I know that I'm not alone. You've got the idea in your head, but now that it's time to take it to reality, you'll find things might need to change, or your budget isn't quite big enough. Here are five tips on how to make the most of your renovation:
Know that it takes time:

Remodeling is a process, and it takes time. From the vision in one person's head to the first designs, onto the revisions, then to finding contractors and the construction phase, it's a process that takes months, sometimes even years. Have a realistic timeframe in mind when you start out, and plan around some of the major life events that you could be planning for — such as a high-school graduation, a home sale or an ageing parent moving in.




Give honest feedback: 

Architects receive training on how to take criticism since their college days. Nothing a client says will be taken personally. Every job is a fresh canvas, and I do not impose any "style" on any of my clients. I have had clients get frustrated because they feel they cannot get across their vision properly to me, but then we go online and look at different buildings, they then give feedback on what they like and dislike. Sometimes it is one detail out of the entire building they are looking to incorporate, sometimes it is the entire concept.




Be willing to compromise:

Architects, designers, the laws of physics, your spouse...there will be points when your vision meets resistance. The customers I've found who are able to adapt know that it's a process and are willing to compromise. Early in my career, I had a couple that would yell at each other during design meetings. Both were strong-minded on what they wanted and did not hesitate to let everyone know. In that case, I simply let the clients vent, and absorbed what they were trying to get across to incorporate these things in the overall design. I played the role of an objective source figuring out what both sides were trying to see and find a middle ground to meet their needs.




Find people you trust:

As I'm sure you noticed, sometimes an architect's job can blur from designing a house to keeping the peace in marriages. It's crucially important that you find someone who you click with and who you can provide open, honest and candid feedback to. During my own home design, my wife saw the first schematic elevation and said, "It's OK, but a little bland. Nothing stands out." It wasn't exactly what I wanted to hear, but it helped us find the ideal solution for our home. 
You won't be completely out of the woods, but by following these five tips and finding professionals who adhere to these same views, you'll be off to a better start. Good luck as you begin your renovations!
About the author:
Architect Steve Besch is the founder of Besch Design, Ltd. and has completed a variety of projects, ranging in scope from interior renovations to multi-unit mixed-use developments. Besch Design, Ltd. has projects across Chicago and surrounding communities, as well as in the state of Florida, Wisconsin, Indiana, Iowa, California, as well as Belize, Central America. Besch Design has received nine Houzz.com awards since 2014 for service and design. It also recently received the prestigious Chrysalis award for remodelling.
For more information, visit beschdesign.com. 
Renovate Magazine