Should You Buy a Fixer-Upper?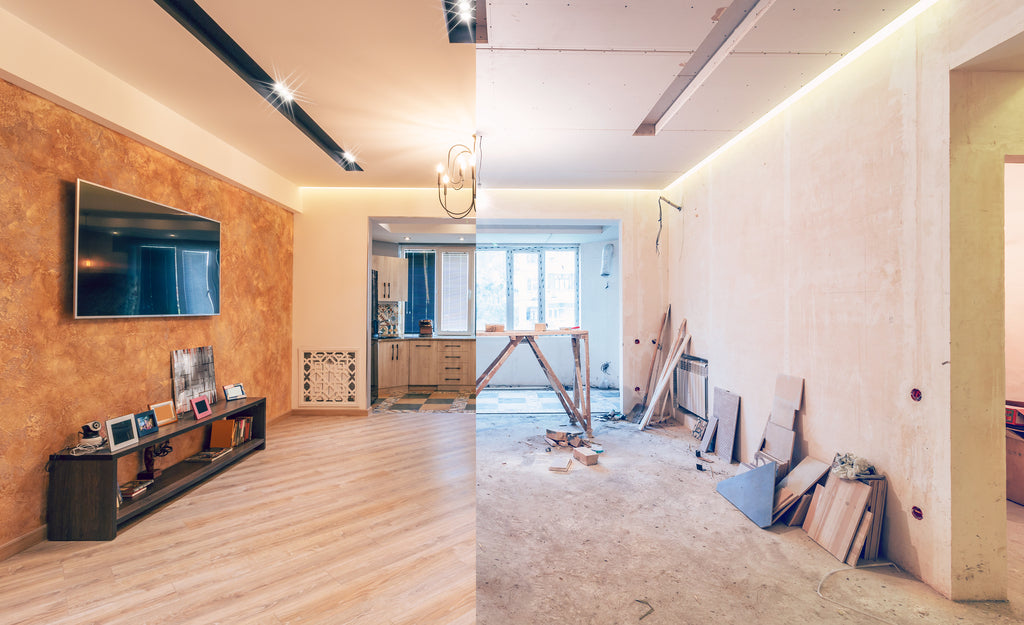 Most young, soon-to-be-first-time homebuyers lust after properties with "character." New construction homes might offer you unlimited options in terms of flooring, countertops, landscape finishes and more, but there is something undeniably alluring about living in a house that is older than you — as if standing for that long gives it a life of its own. 
However, before you make an offer on the oldest home you can find, you should consider what it means to own an older property. Old homes in excellent condition are hard to come by for younger, first-time homeowners because they tend to be way out of budget. Instead, it is likely that you will only be able to afford a fixer-upper, which has its pros and cons. It is vital that you know exactly what you are getting into with most fixer-uppers, so you can better control your financial future.
Pro: Purchase Price
Fixer-uppers usually aren't nice to look at. Most buyers lack active imaginations, so when they see water-stained ceilings, peeling vinyl floors and an overgrown yard, they immediately retreat to look for more attractive home options. Because of the drastically reduced buying pool, fixer-uppers are priced low, and realistic sellers often accept offers that are below asking price if they come fast and without competition. Thus, if you are willing to look past the imperfections, you might be able to score a gem of a home at an exceedingly affordable price. 
Con: Unseen Costs
Unfortunately, the purchase price doesn't ever tell the full story of costs for buying a fixer-upper. You should know that fixer-uppers require some fixing up, and that requires additional investment. Some fixer-uppers have relatively minor cosmetic issues, like old, ugly paint, poor landscaping or outdated bathrooms. 
Yet, most fixer-uppers also have some degree of functional problem, like leaky plumbing, faulty wiring or (worst of all) a cracking foundation. You might not know about hidden costs until the inspection phase of the buying process or perhaps not until a few years of living there. While cosmetic defects are relatively easily remedied and add value to the home, problems that affect the structure and function of the property can get expensive fast, and they don't improve your equity, either.
Pro: Increased Equity
You want to make money from your real estate investment, and that requires buying low and selling high. Fixer-uppers can be excellent investments if they are priced appropriately because they allow you to increase the value of your home at a faster rate than other homes that gain value through the greater market. Once you paint over those water-stained ceilings, replace the vinyl floors and tame the overgrown landscape, you will be able to present a property that attracts more buyers, who will be willing to pay more for your home. 
Con: Renovation Work
Again, it's important to remember that renovations aren't free. You will need to outlay expenses for every change you make to your home, big or small. The more home projects you can DIY, the better; professional work comes with a high price tag, and by performing the labor yourself, you stand to gain more from the increased equity of your home when you sell. 
However, you should only choose to DIY if you have some experience with the project or know someone who can be your mentor. You can use the internet for small, relatively inconsequential jobs — like these home maintenance tips — but you need expertise to do more significant renovation work. Otherwise, you could waste significant chunks of change on low-quality fixes to your home, which are worse than doing nothing. 
Pro: Dream Home
Fixer-uppers offer you the opportunity to live in your dream home. Though you can customize almost every feature of a new construction home, you can't choose to add history and character into a new build. Fixer-uppers already have that je ne sais quoi quality that makes them feel special and unique, and their lower price tag gives you some space to personalize to your liking. 
Con: Timeline
Renovation work takes time. If you want your home to look perfect tomorrow, a fixer-upper might not be for you. Often, renovations take several years to complete, meaning you'll be living in the home's current conditions for a while. You should feel confident in your ability to adapt to changing living situations and find comfort in currently unbecoming surroundings before you purchase a fixer-upper.
Fixer-uppers are all the rage, but having a home that needs near-constant attention might not be your style. Then again, if you are handy and enthusiastic for a challenge, you might be prepared to purchase an older home. Before you make any decisions, you should see what's available in both new and old construction — and you should weigh your options against what you can afford now and into the future.
Renovate Magazine