How much will it cost to renovate my garage?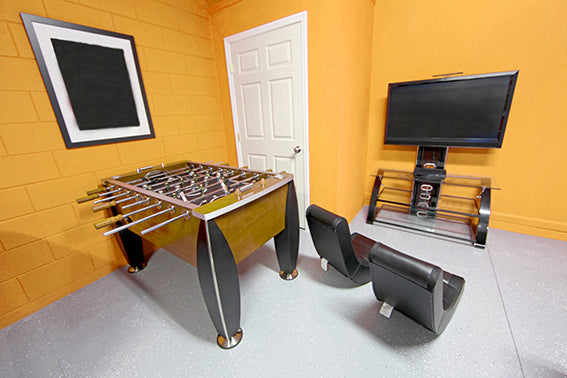 If you are looking for a covered, secure car park and extra storage space, the idea of building, or renovating, a garage will likely have crossed your mind. In these cost estimates we show you what can be achieved on a basic to high-end budget.
Find out the standard size of a garage in New Zealand, look over lighting and flooring options, and decide whether a vehicle turntable is within your budget.
How much does it cost to build a new garage?
This cost estimate explains the costs and work involved in building a new garage. Find out what the recommended minimum size of your garage should be, go over important design considerations and get ideas on what your garage could be used for other than parking.
How much does it cost to renovate your garage on a basic budget?
Find out what the minimum amount is that you will need to budget for to build a garage in this basic garage cost estimate. We guide you through the costs involved and how to organise storage safely. Find out what your options are in terms of lighting, garage doors, flooring as well as parking sensors.
How much does it cost to renovate your garage on a mid-range budget?
We show you what is possible on a mid-range budget in this mid-range garage cost estimate. Learn about the costs involved in building or renovating a garage, be inspired with our organisation tips, check out insulation options and find out how long the process is likely to take.
How much does it cost to renovate a garage on a high end budget?
There is so much that you can do through a high-end garage renovation. In this high-end project guide we offer our best suggestions on maximising storage space, choosing quality garage door materials, carpet options and vehicle turntables.
View our Australian garage cost estimates here
View our UK garage cost estimates
here