A Sleek, Black Kitchen in Palmerston North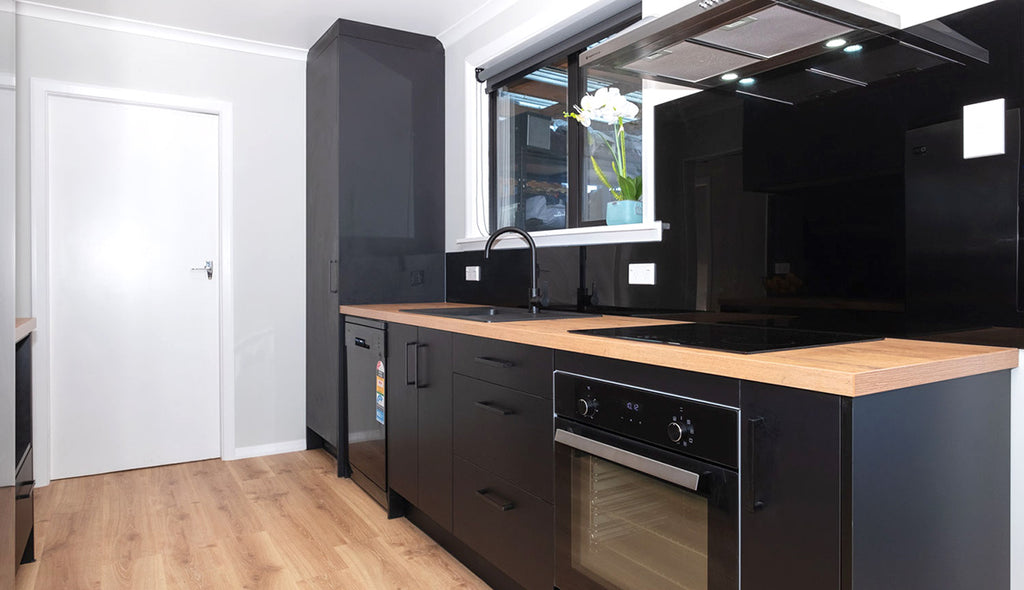 Having previously worked with Wayne Gordon from Refresh Renovations, this Palmerston North homeowner knew who to call when it came time to renovate their kitchen. The main objectives of this project were to improve the room's overall practicality and establish a sleek design.
Since the room's existing layout was kept in the renovation, it's clear to see how transformative the project was. Renewed with timber flooring, fresh wall paint, and all-black cabinetry, the kitchen has taken on a contemporary design with minimalist features. Though predominantly black, the kitchen feels anything but dark and dull. Instead, it's become a highly functional space with a sophisticated style. 
See the full renovation here.
Renovate Magazine