New Open Plan Layout for Maylands Townhouse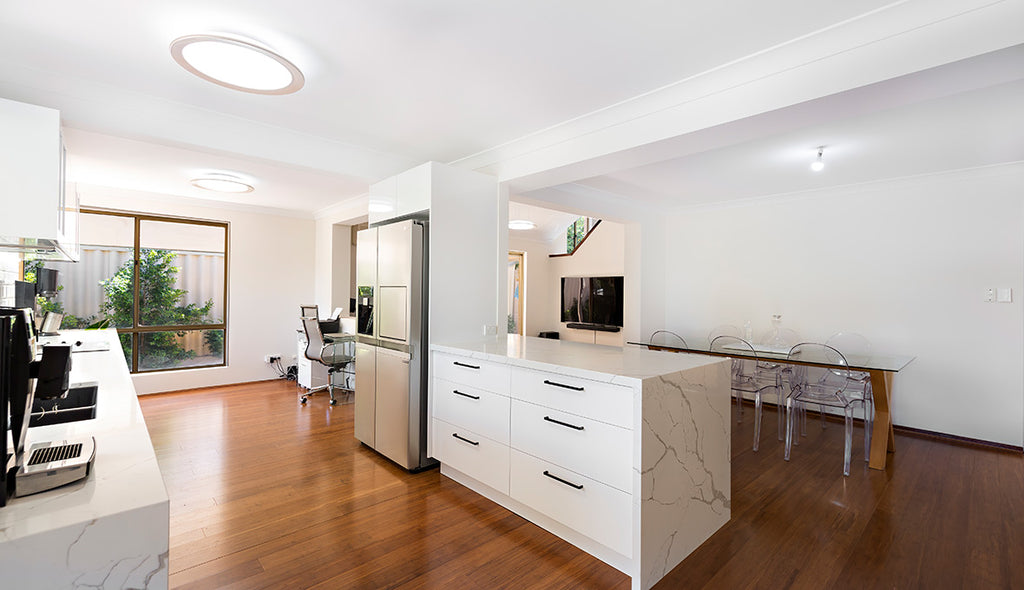 Renovation Partners Jason and Michelle Zielinksi pulled off a significant transformation with this Maylands townhouse renovation. The homeowner reached out for professional assistance with reconfiguring their property's ground-level floor into an open-plan layout. 
Major structural changes were required to achieve this ambition and involved an intensive construction process with new steel beam installations.   
Once the structural work was completed, the renovation team updated the electrical wiring and repainted the interiors for a fresh look. The finished product is a spacious living area with fantastic views of the nearby Swan River – scenery the homeowner wanted to capture from all corners of the ground floor. In all, it was a highly successful project by the Perth Refresh Renovations team. 
See the full renovation here.
Renovate Magazine