An Ensuite Renovation with Minimalist Style in Crawley, Perth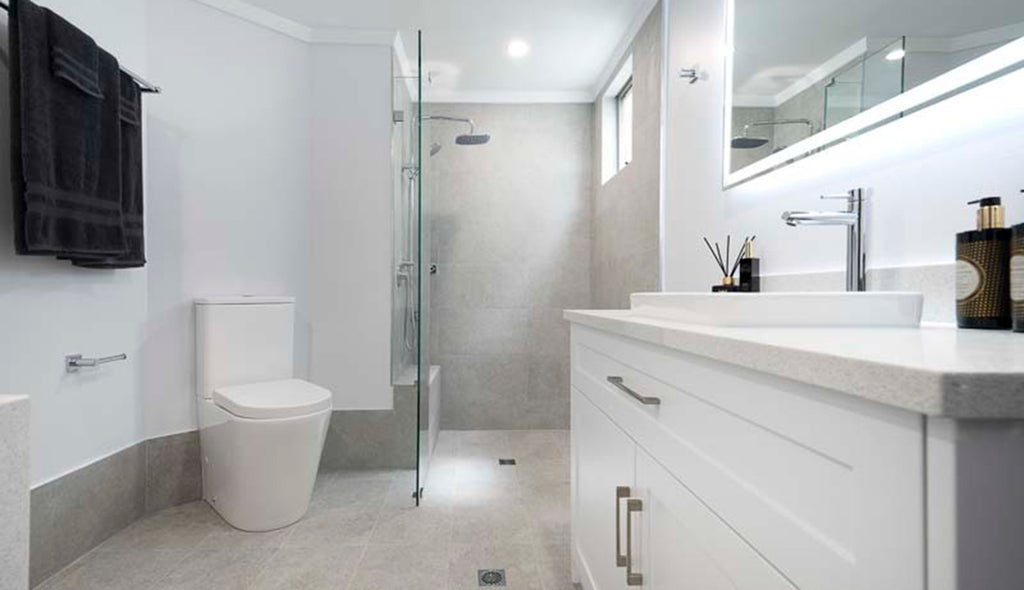 This renovation has created an airy, more spacious feeling ensuite – an environment much different to its former build. With Renovation Consultant James Condon managing the project, this renovation was completed in one short month and to an excellent standard. 
The bathroom's layout has been reconfigured for practical use of the space and entirely refitted with modern upgrades. And to keep the room feeling as large as possible, the minimalist interior design reduces all visual noise, making the ensuite a place to relax.
Standout features include the frameless glass walk-in shower and dual vanities with ample storage space. See the full renovation
here.
Renovate Magazine