Converting a Porch into a Formal Sunroom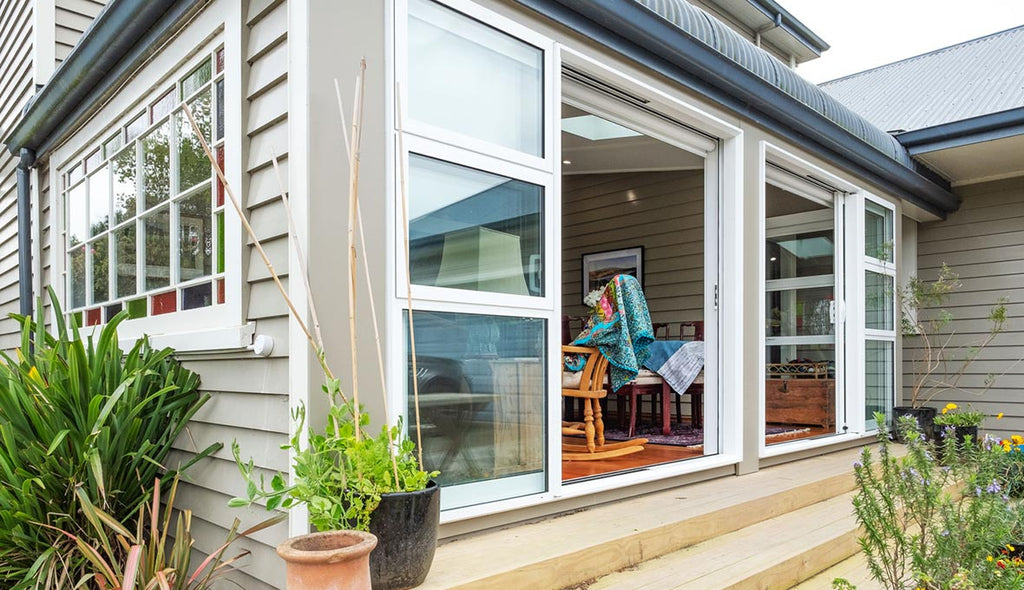 The owner of this 1880s home approached local Renovation Consultant Wayne Gordon with ideas to convert the underused porch into a sunroom. The most important aspects of this project were to retain the home's character and create a sundrenched space – both of which have been achieved in this successful renovation.
The porch's original weatherboard cladding, decorative ceiling, and stained glass window have been integrated with the sunroom's design. A fresh, neutral colour scheme perfectly complements these idyllic features and matches the adjoining kitchen, ultimately making the sunroom a beautiful extension of the home.
See the full renovation here.
Renovate Magazine