Modernising a 1950s Bathroom in Palmerston North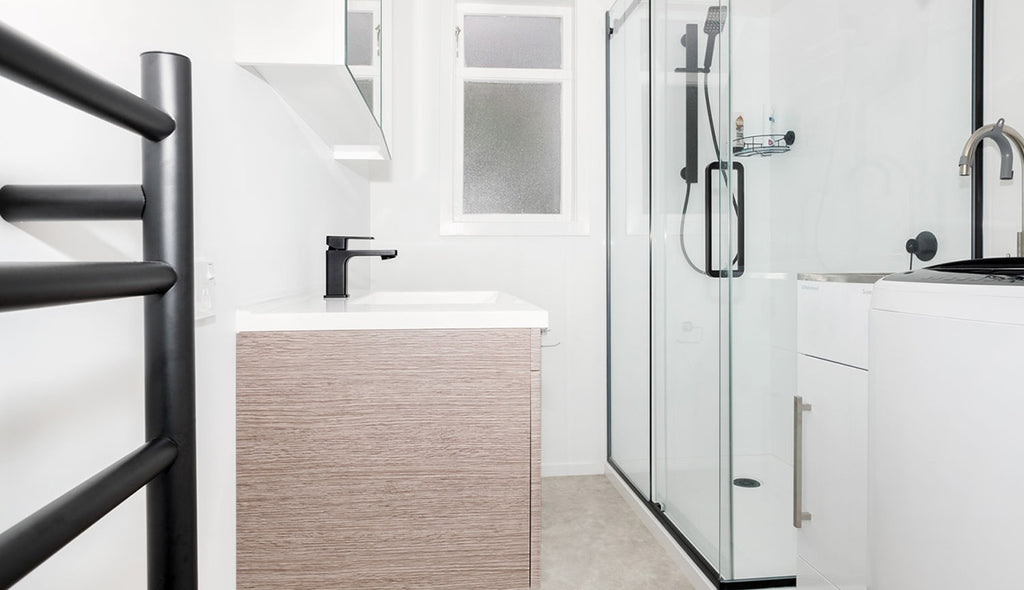 To update the dark and dated bathroom in their 1950s bungalow, this homeowner contacted Refresh Renovations. It was the property's only bathroom, so having poor functionality and a tired design was an issue. Local Renovation Consultant Wayne Gordon came on board to manage the build phase and ensured the homeowner's plans for a modern interior design were executed with precision. 
Wayne's renovation team removed the existing shower-over-bath, making way for a spacious shower and laundry unit. This upgrade made a significant difference to the room's atmosphere. However, freshening up the walls with crisp white paint and replacing old fixtures with modern upgrades also played a large part in creating a modern bathroom. 
See the full renovation
here
Renovate Magazine