Home security cameras and app | Product Review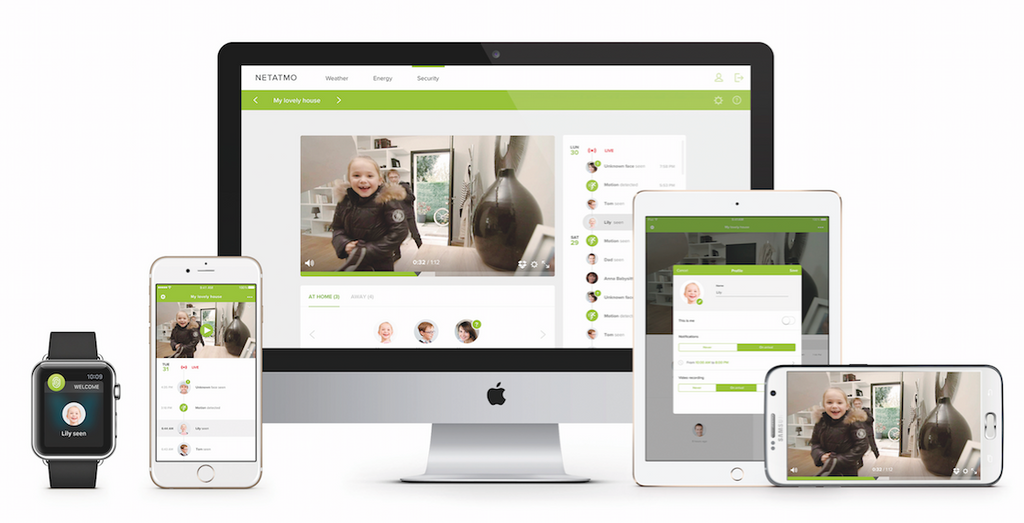 WRITTEN BY Amber Wijnstok
Did you know homes are 90% more likely to be burgled if they don't have a security system?
Moving into a new semi-rural home in Auckland surrounded by native bush and council land (with no fencing or gates) security has become a 'thing'. Being very close to a motorway off-ramp, yet shrouded in thick dark tree-life with no obvious alert or confirmation of visitors to the property has made us slightly uneasy, and rightly so due to the multiple burglaries in the area.Despite not having anything of much interest for a burglar to take, our desire for a proper home security alert system blossomed as fast as you could say 'gotcha'.
Enter NETATMO... As a Smart Home solution provider, they have released both an outdoor security system to rig at your front door 'Presence', and an inside security system 'Welcome' to place indoors.
Upon first impression the Netatmo Welcome Indoor Security Camera and Presence Outdoor Security Camera and appeared very premium and almost 'Apple-like' in packaging. This was promising...
The 'Welcome Camera' works as an internal camera placed somewhere like a bookshelf or kitchen bench notifying you of any people moving around inside the house when you are not home (including friends and family which
it stores as 'recognised' guests due to facial recognition.
The 'Presence Camera' works as a security light above your front door that starts recording when it detects any motion (including animals) or guests. It also stores friends and families identities with facial recognition.
1. WELCOME
The Welcome package came with simple infographic style guidelines on the side of the box meaning no lengthy instruction pamphlet. I simply had to download the app, plug the rose-gold looking tube into a powerpoint and I was away laughing (surprising and quite a relief when installing after a long work day). Following the app prompts the WELCOME was installed on my kitchen bench, hidden amongst my scented candles, and capturing my movements within 15 minutes. I turned the app on to say that 'nobody was home' meaning it would alert me if a body appeared in the kitchen/dining area. To trial it, I walked past the device near the door frame and my phone immediately lit up with an alert, asking me to identify the person.
I identified the dark slightly blurred face as "me". Now that I have keyed myself into the app, it should recognise me if I am home. However, when in doubt WELCOME will prompt you to identify the person again. When my partner returned home, I was in the back of the house and received multiple alerts to my phone of "Unknowns". This was great - I was getting live updates as to who was walking through
the space
. While it's not something you'll want
switched
on during a house party, it certainly puts me at ease thinking about the weekends away we have planned, I will set it to "Nobody at home" and be able to track any unwelcome visitors!
WHAT ARE THE PROS
•     Live updates to your phone of any unwelcome guests
•     Instant face recognition for friends and family
•     Simply plug in, download the app and you're set!
•     It's an on-trend looking device - it doesn't look like a security system
WHAT ARE THE CONS
•     It must be plugged into a power socket at all times to be working
•    It does get quite hot to touch
•     The price, while lower than most commercial style security systems still requires a bit of investment.
THE OUTCOME: It's worth it. Would highly recommend - particularly as its the next line of defense being inside the home with visual memory archive of intruders.
2. PRESENCE
The Presence product also came in slick packaging with simplified details on the exterior giving me hope it would be just as easy to set-up. However, upon opening and further reading a small instruction manual, it then outlined the need for electrical wiring to be connected to the device when installing. This is fine for those who have an existing security light installed as you simply swap over. However, our existing security light was on the wrong side of the house and we couldn't simply 're-wire'. This not being my expertise nor my partners, we had to arrange for an electrician friend to help us out.
A little bit of an inconvenience but something not surprising considerin g the impressive deliverables the security camera was promising. And more to the point, the majority of homes will likely have their security camera above the front door, not around the side.Once installed above our front door, we then added the Presence product to our existing account in the Netatmo Security app (alongside the Welcome).
We now had two security cameras running that we could activate from our phones as we please. Our first night with the new system at our front door was great - as we heard some odd rustlings through our bedroom window, the light lit up outside and I received a notification from the app on my phone alerting me to animals outside - an unwelcome possum. We have also been able to see if the parents and in-laws are popping by unexpectedly which puts us at an advantage to speed-clean the house (thanks Netatmo!). While we've had no masked men in black just yet, we're waiting for the day we can catch them with Presence in real time. There are a few trips planned this year, so good luck to the local law-breakers - because we'll be watching!


WHAT ARE THE PROS
•     Live updates to your phone of any guests outside your door
•     Instant face recognition for friends and family
•     It's a modern non-invasive looking device for the exterior of your home
•     Once installed you don't have to recharge or change over batteries - it can simply stay put
WHAT ARE THE CONS
•     Our install required an electrician because of our lack of existing security light placement – this however may not affect the majority.
•     The price, more on par with commercial style security systems this product does require a decent investment.
THE OUTCOME: If you have some money to spend, an existing security light you can replace and would like a smart system with live updates then I definitely recommend!
Editor Renovate